OmiseGO August 2019 Roundup
Welcome to OmiseGO.co
We're live on a new domain, OmiseGO.co!
Aside from a super, clean design update, the new site has an improved layout, which gives you more with just a quick scroll.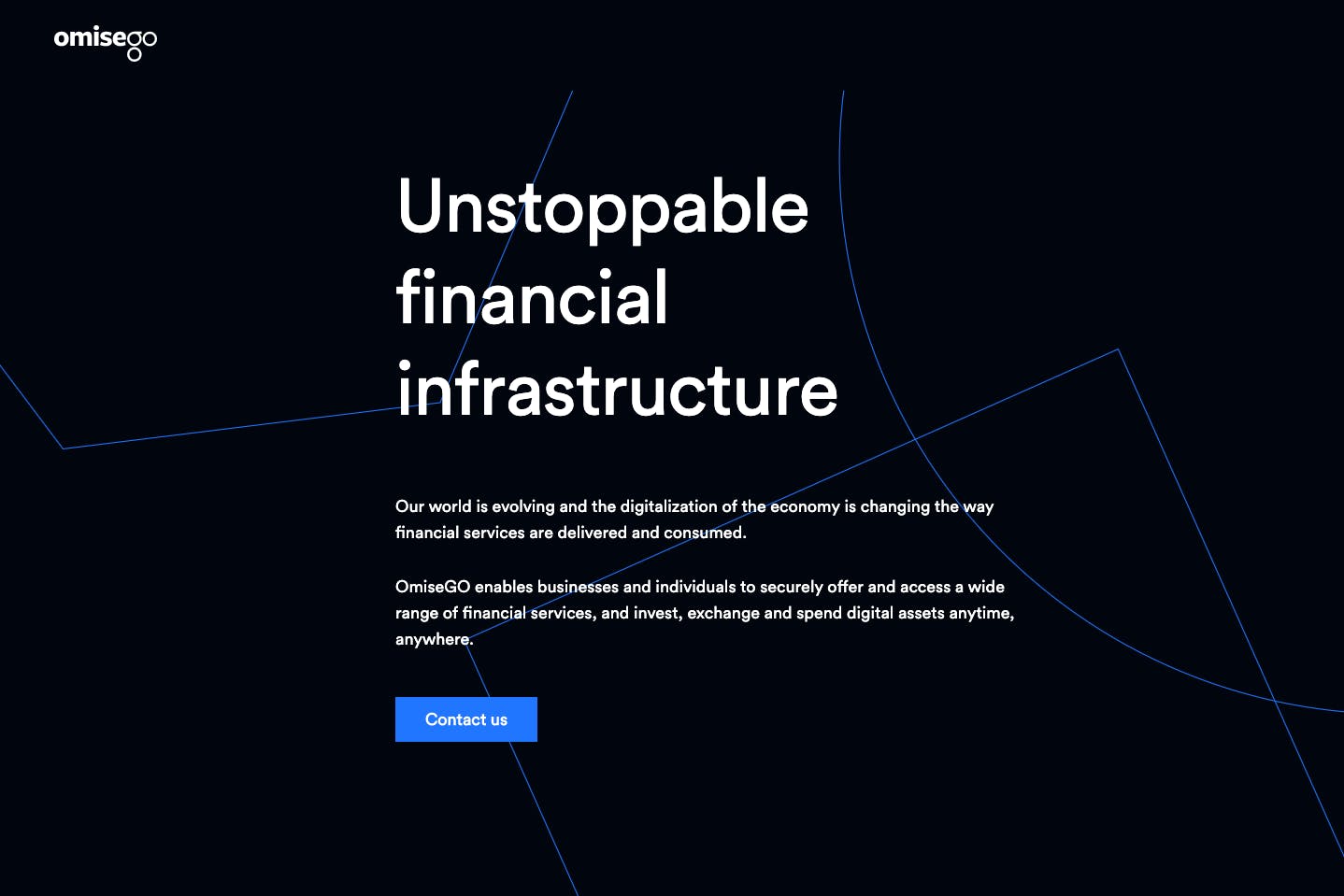 Our biggest goal with this project was to be able to convey our mission of financial inclusion for all as clearly as possible. Our solution was to split the site into four different sections for a better user experience: Products, Use Cases, Services, and Developers. 
For more information on our new website, read our blog.
Tech Updates:
Plasma – Blockchain
This month we introduced the Abstract Layer Design the production child chain was refactored to support newer transaction types. This update will allow new transaction features to be implemented in the future without too much complexity. 
For August, the team worked on UI/UX developments. First, we've implemented a new API and changed the data model for UTXO. This has resulted in easier visualization of UTXOs as they begin their exit. By the end of the month, we started the process of improving the UX for Byzantine scenarios. There is now a standardized way for applications to consume the different Byzantine events and take appropriate action. 
Our work on Plasma continues. We've updated the plasma security model to ensure it will work as expected even under higher loads. We're also implementing a better design for determining exit bond size. This ensures that the safety of the chain is preserved during exit games and that fixes can still be made via contract upgrades if any issues arise.
For more details, read Blockchain updates #26 and #27
Integration Team
The integration team's primary focus in August has been Ethereum integration. This month we merged the ERC-20 token features and wrote up some integration tests where our codebase will interact with Geth during tests. We also focused on covering edge cases and integrating the eWallet more seamlessly with Ethereum.
This month, we successfully received blockchain transactions and updated the relevant local balances using our HD wallet system. We also created admin panel screens for pooled funds management.
The integration team proceeded with integration tests between Ethereum and the eWallet, as well as starting on the Plasma integration. A milestone the team has reached was the ability to make a deposit and send our first Plasma transaction from the eWallet.
For more details, read Integration Team updates #30 and #31
Upcoming Events