Building a Business Plan with our Head of Commercial Units, Alexei Schaller.
The OMG Network Team attended and co-sponsored Blockchain Thailand Genesis on the 30th of November, 2019. With over 3,000 attendees, multiple workshops, and 30+ speakers from the top blockchain firms of Thailand, the event was an encouraging look into the future of the technology.
Our Head of Commercial Units, Alexei Schaller, was a keynote speaker at the event and gave a talk on "Building a Business Plan." He spoke about how the biggest companies of today changed the world by zooming in on customer value and strong fundamentals, instead of banking exclusively on their technology.
Here's an excerpt form his talk:
What is a business plan?
A business plan is a financial model built by an analyst as due diligence before the funding-raising process. Once presented, this plan is crunched by another analyst on the investor side to understand if they can pass on the project, or proceed with it.
But what I want to talk about today is how we can use the business plan as a strategic tool to drive enterprise-adoption of any technology. Especially in blockchain, where one of the biggest challenges is encouraging adoption.
To answer that question, I like to look to the past, because even though a lot of the business-world is about predicting the future, there are no guarantees. By contrast, we have around 2,000 years of well-documented human history to help us make sense of it all — so let's rewind the clock a bit.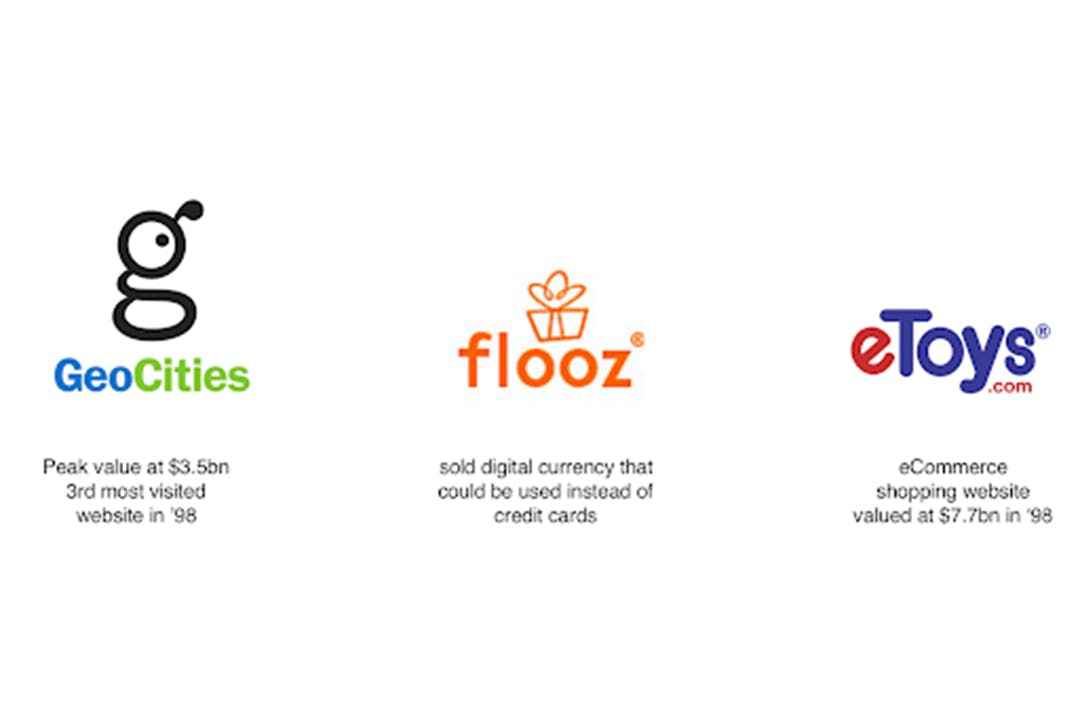 It's hard to believe that these were the three most visited websites in 1998, and at their peak, were valued between 3 to 8 billion dollars each. These guys were behemoths, but they had a few things in common.
They promised to change the world through technology.
They were all first-movers on the internet and found a way to capitalize on it..
They created a lot of hype around their technology, which to me, sounds a lot like the blockchain environment in 2017.
But, none of these companies exist anymore. E-toys went from being valued at 8 billion to 0 in 16 months. This indicates that these companies were not valued on their business plan, but on hype.
History Repeats Itself
We love to listen to a unicorn founder with a strong vision, and it's important for a start-up because the CEO decides what the future of the firm will look like. But it's this pattern of looking ahead that causes history to repeat itself. We can look at Uber or WeWork as examples, companies with sky-high valuations that are not holding up, and losing investor trust in the process.
Instances like this can damage an entire industry, and make it difficult for upcoming start-ups to secure investment. This is why the business plan will become ever-more important in times to come.
Can Blockchain Do Better?
We've heard stories of how De-Fi will remove banking systems, digital currencies will be a significant counterpart to national currencies, and blockchain will change the world. We're focused on the technology, and we're at this event because the technology is what excites us.
But what really changes the world?
Here's the hard truth about products that change the world: consumers don't care about the technology you're using, they care about the value of the product. So if a car, gets me from A to B faster, I don't care how the engine works. This is what it's all about — businesses must derive customer value and bring in mass-adoption.
The technology enables customer value, but the technology isn't the customer value.
Tying it Back To A Business Plan
So how do you build a business plan that's honed in on providing value?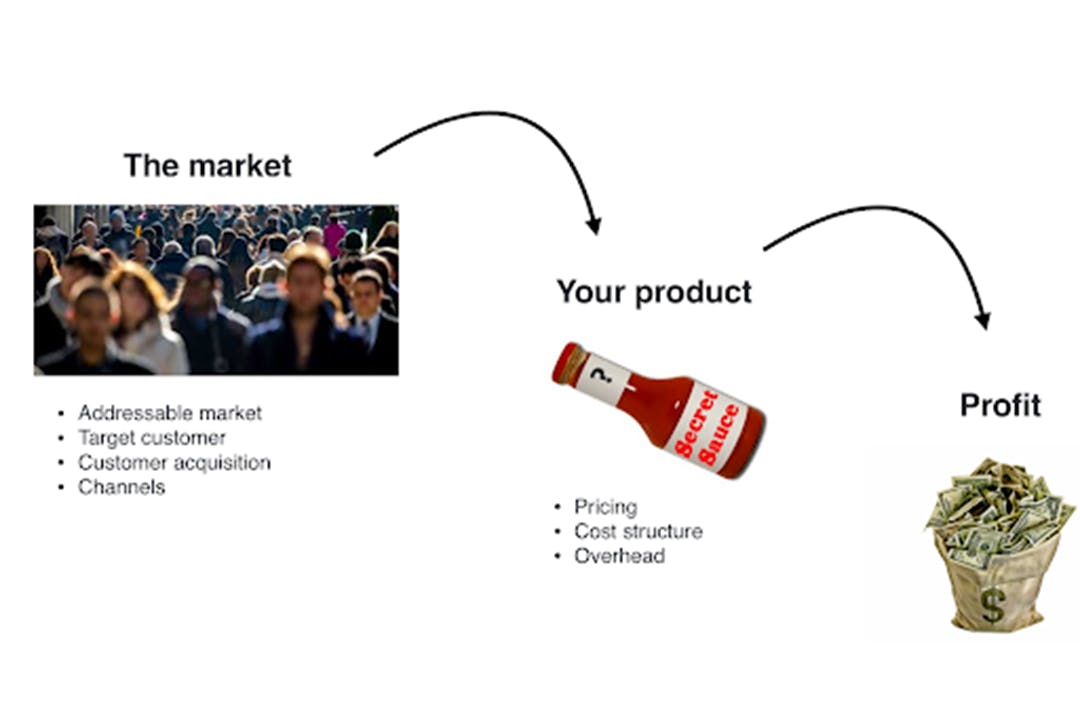 Step 1: You start by estimating your target market, exploring ways you can reach them, and calculating how much it's going to cost to acquire them.
Step 2: This is where you throw your product into the mix, and understand its value proposition and unique selling point to the customer.
Step 3: Adding in a pricing structure, building up revenue streams, and calculating costs with the end-goal to ensure your bottom-line remains healthy. 
A good business plan helps you ask and answer the three big questions:
Assumptions: Which assumptions have I built my plan upon?
I built a business model at OMG Network and included a few assumptions. As part of my process, I gathered all of them into a list and asked myself, "how confident am I with these?" Some assumptions, I simply had to guess. For example, as an Ethereum layer-2 product, we're dependant on Ethereum's price, and I cannot predict its movement.
However, I can build and model through the different price movements until I feel confident with my assumptions.
Risks: Are there any risks associated with the business plan?
In the example of Uber, their business model only makes sense once they enable independent driving. So for their business model to work, new technology had to be invented.
Customers: Who is paying for the service and why?
If you have a problem worth solving, you'll get validation when people actually begin to pay for your service.
Final Thoughts
I'm not trying to suffocate the visionary here! I think having a vision that looks ahead is important. But when you're a visionary, it's equally important to carry your data guy with you — they'll help you critically assess your goals and build a business plan that's long-lasting.