What We Learned From INBLOCKS 2019
The OMG Network team recently attended INBLOCKS 2019 and the first Indonesia Blockchain Week in Jakarta. The event focused on educating attendees about sustainable development and enabling enterprise-wide adoption of blockchain technology. 
Here's a quick recap of what our team gathered from the conference!
In Attendance
The first thing we noticed was how diverse the crowd was, there seemed to be a good mix of enterprise, blockchain companies, regulators, and students. This bodes well for the future of the technology, it suggests interest and curiosity in what's to come, which equals to continued development and adoption. As Einstein once said "The important thing is not to stop questioning. Curiosity has its own reason for existing." 
Amongst the noteworthy bodies and organizations we spotted were: Jakarta's Commodity Futures Trading Regulatory Agency, The Bank of Indonesia, Binance, ShapeShift, and ImToken.
Less in Theory, More in Practice
We also picked up that a lot of the presentations were quite practical and focused more on adoption than on theory and ideals. On stage, INBLOCKS presenters displayed demos and use cases that are a result of real-world use. Although, most believe they're still at the very early stages of adoption. 
Add to it, the government, the regulatory body, and the Bank of Indonesia were official supporters of the event. Throughout the week they were endorsing and drawing up their own ecosystem of solutions. There was also a sense of acceptance around the technology amongst the private sector. They seemed to be happy that cryptocurrency is regulated as a commodity instead of a financial product.
On Regulations
While regulations mean more effort required to work with blockchain, it instills confidence in the general public and larger institutions. Before 2019, there were no regulations around cryptocurrencies, which meant that enterprises would be reluctant to accept the technology, unsure of the legality involved.
What's more, regulators at the event stated that regulatory sandboxes have been implemented. These 'environments' allow small scale, live testing of innovations by private firms in a controlled manner, but the product takes longer to become market-ready.
To speed up the process, it was suggested that rules and laws should be adapted to support the technology, instead of being written from scratch. Overall, it was nice to see a proactive dialog with regulators on several panels, and they should be seen as facilitators than gatekeepers.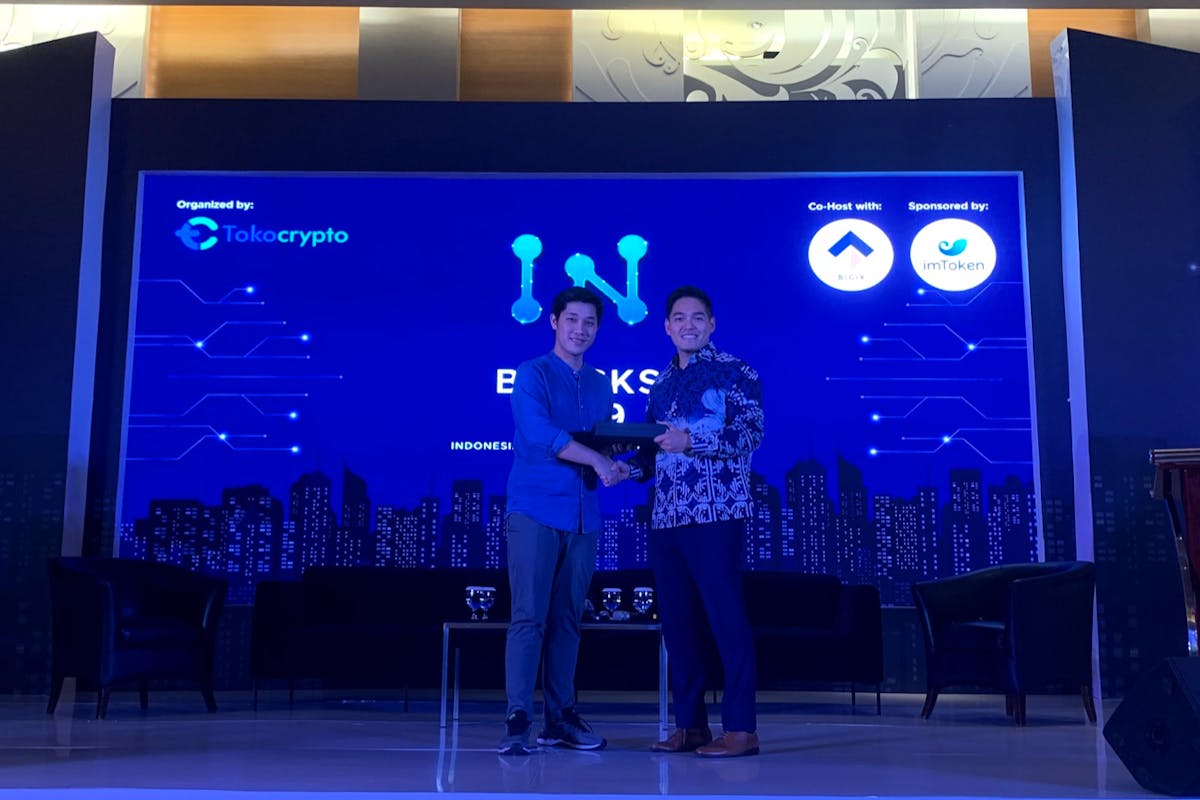 In Blockchain We (Dis)Trust?
Unnawut, our software engineer gave a talk on "Why Trustlessness Is the Key to Enterprise Adoption and How It's Done on Plasma." His presentation revolved around the scalability and new-found security issues with current blockchain networks, and how enterprises can overcome these hurdles with the OMG Network.
Final Thoughts
Attending INBLOCKS gave us a first-hand look at the Indonesian blockchain scene and its growth. We're seeing this technology get off-ground, pursuing execution and even penetration in several industries like agriculture and more.
It's promising and we can't wait to see what happens next!