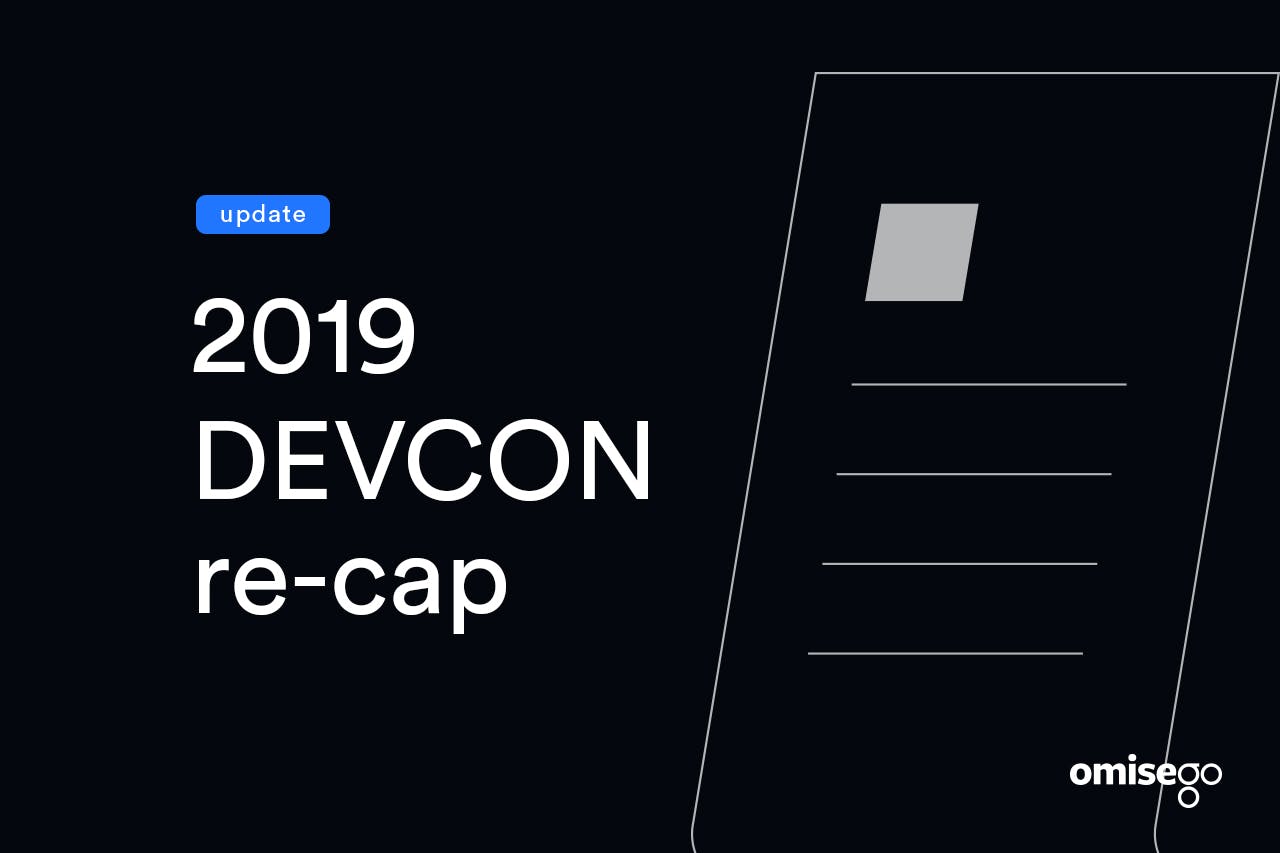 Ethereum Foundation gathered developers, researchers, and various decentralized projects at Osaka, Japan, for Devcon 5. OmiseGO was one of the sponsors for this four day event. The OmiseGO team was kept busy with over 500 both visitors and a slew of consultations and meetings. We met our community, generated partnerships, and shared the latest developments on the OmiseGO Network.
Meet and Greet
The first two days at the OmiseGO Devcon 5 table was busy with consultations. The OmiseGO team, through the meet-website and on-the-spot bookings, had over 30 meetings. The meetings were a great way for the team to gather developer pain points, explain the benefits of the OmiseGO Network, and develop partnership leads. 
The more the merrier
A few of our partners form the ODP were with us at our Devcon 5 booth.  We were joined by MESG, HYDRO, and CurveGrid – they exhibited their products, shared their progress and their experience working with OmiseGO.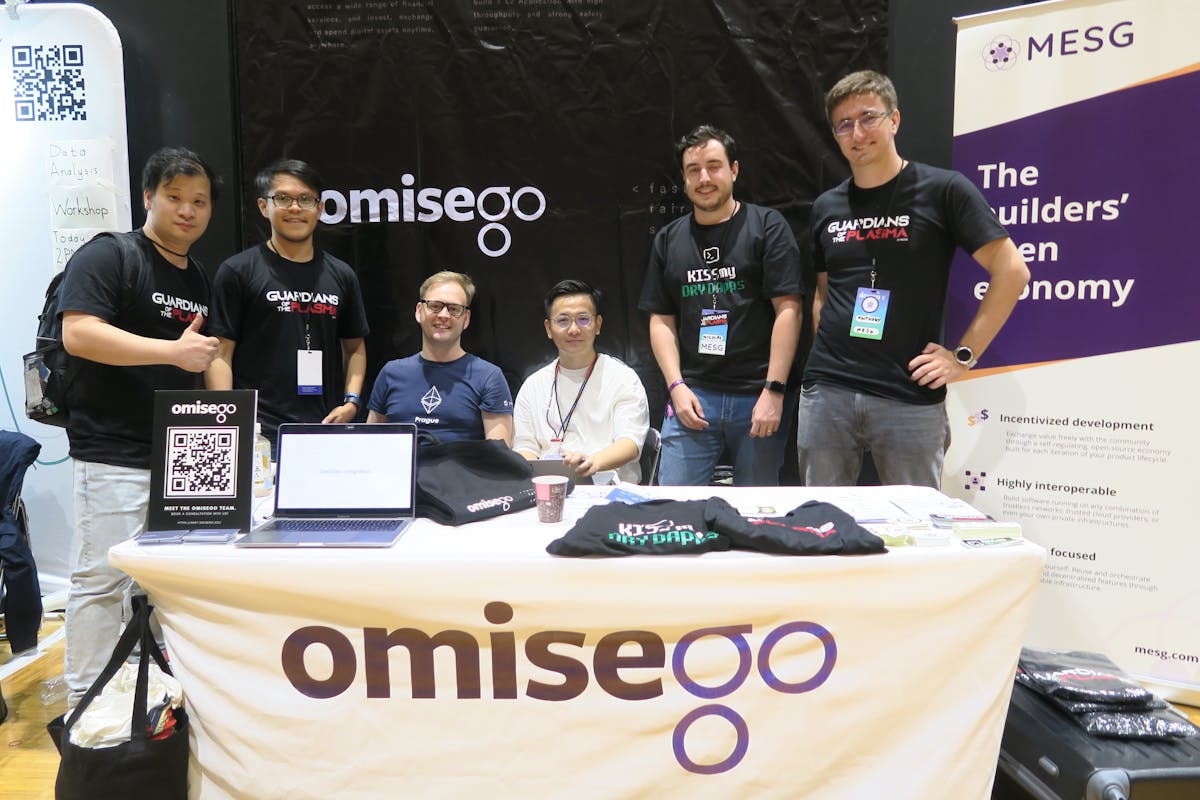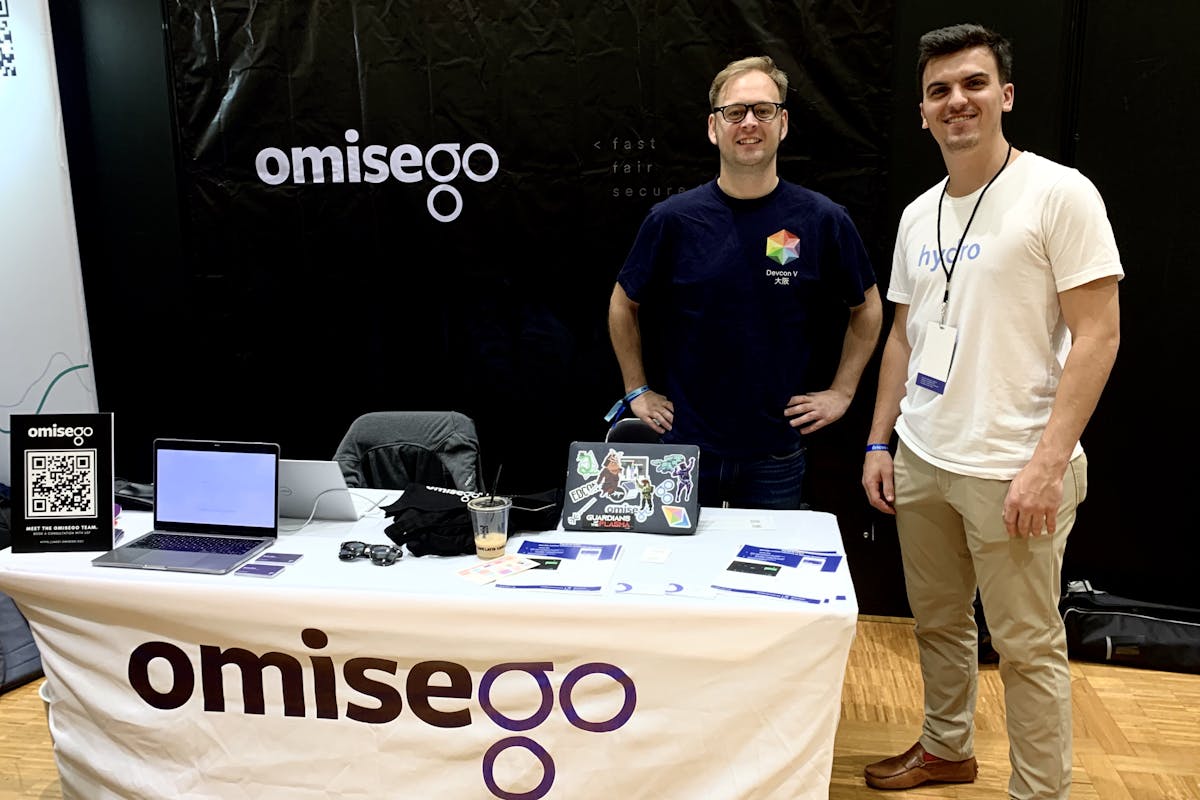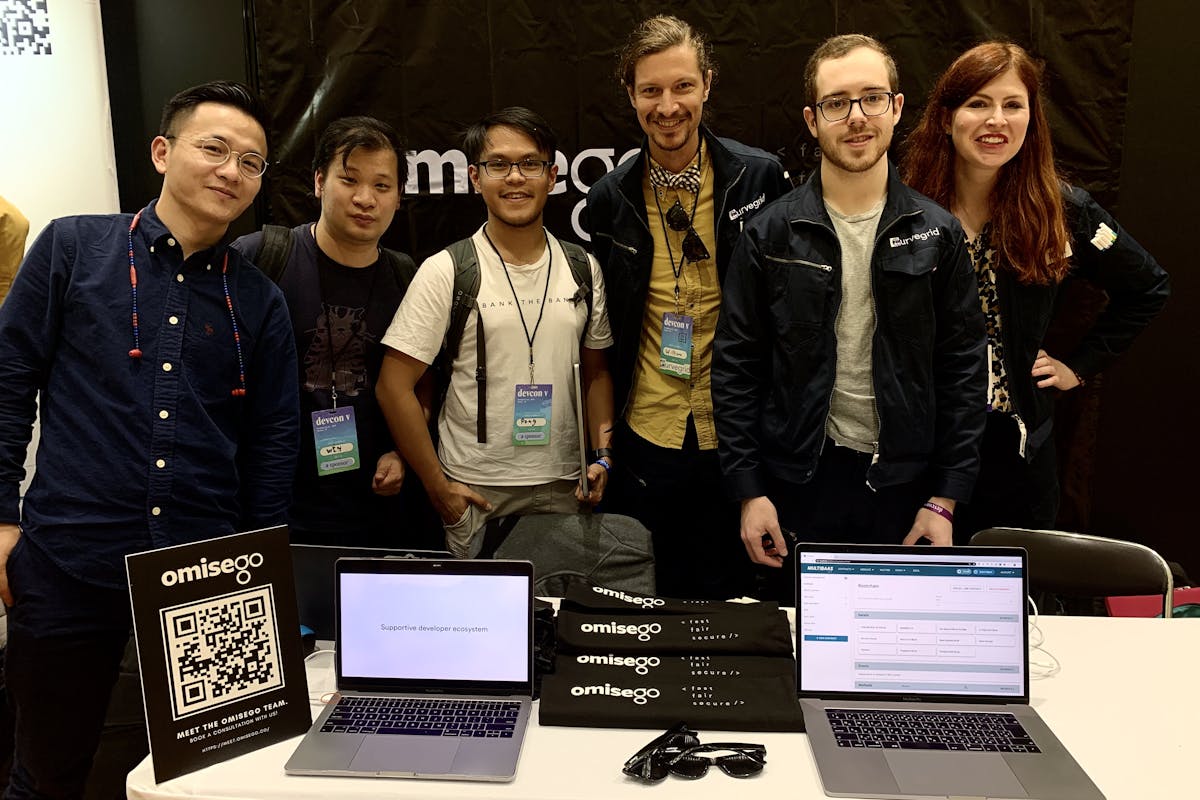 CurveGrid
CurveGrid joined us on Day 1. They showcased their MultiBaas technology, a blockchain application server that can be used to build on one or more blockchain platforms faster, easier and cheaper. They Demoed how easy their integration worked with the OmiseGO Network and Ethereum. The showcase highlighted how our third party partners are making ease of integration smoother than ever, allowing many businesses to take advantage of decentralized applications, and reducing overall development costs. 
MESG
MESG, The team behind Plasma Guard, an OmiseGO Network integration that enables heightened trustless security, joined us on day 2. They demonstrated how the Plasma Guard application works by hunting for invalid exits or faulty operators. The network watcher, should it find invalid events, automatically triggers the appropriate actions, keeping user funds and transactions safe. The application adds another layer of decentralized security, with users not having to rely on other users, or even network operators. 
HYDRO
Hydro joined us at Devcon 5 to talk about their gasless crypto payment application Hydro Pay. They go into detail about their strategic partnering with OmiseGO and its benefits for the Hydro Ecosystem. They are currently working on the implementation of OmiseGO's Plasma scaling solution into HydroPay, to create secure and seamless payments and remittances around the world.
OFFDevcon and the Japanese Cross Project Dinner
While Devcon was busy with a flurry of Main stage talks, break-away sessions, workshops, and numerous networking and learning opportunities, there were other things happening around the event that celebrated everything blockchain.
Caption: OFFDevcon DeFi Dinner
OFFDevcon DeFi Dinner @ Hyatt Regency Osaka
OmiseGO sponsored the OFFDevcon DeFi Dinner last October 9, Devcon Day 2, at Hyatt Regency Osaka. With over 400 sign ups and 200 seats, attendees enjoyed a 5 course meal with different Fireside Chats in between. Our CTO, Kasima, was joined by Aave CEO, Stani Kulechov, for a session on "Opportunities for DeFi Products – from Lending to Payments and Beyond".
Japanese Cross Project Dinner
Devcon is a great opportunity to meet like-minds, share stories and knowledge, and learn. The OmiseGO team met with other Ethereum and DeFi projects such as Streamr, Golem, and Quantstamp for a Japanese style dinner wherein teams were seated in mixed groups for a night of fun networking and knowledge exchange.
#TunaCon1 and Bon Odori Closing Ceremony
Can't leave Japan without some sushi. OmiseGO was invited to close off Devcon 5 and say さようなら (sayōnara) to Japan at #Tunacon1 where a 3 year old 60kg tuna from Nagasaki, the south of Japan, was skillfully cut and prepared into sashimi by professional ikejime, or Japanese fish butchery. The night was filled with chatting with attendees and projects, eating freshly sliced tuna and an impressive bottle of sake called kubota.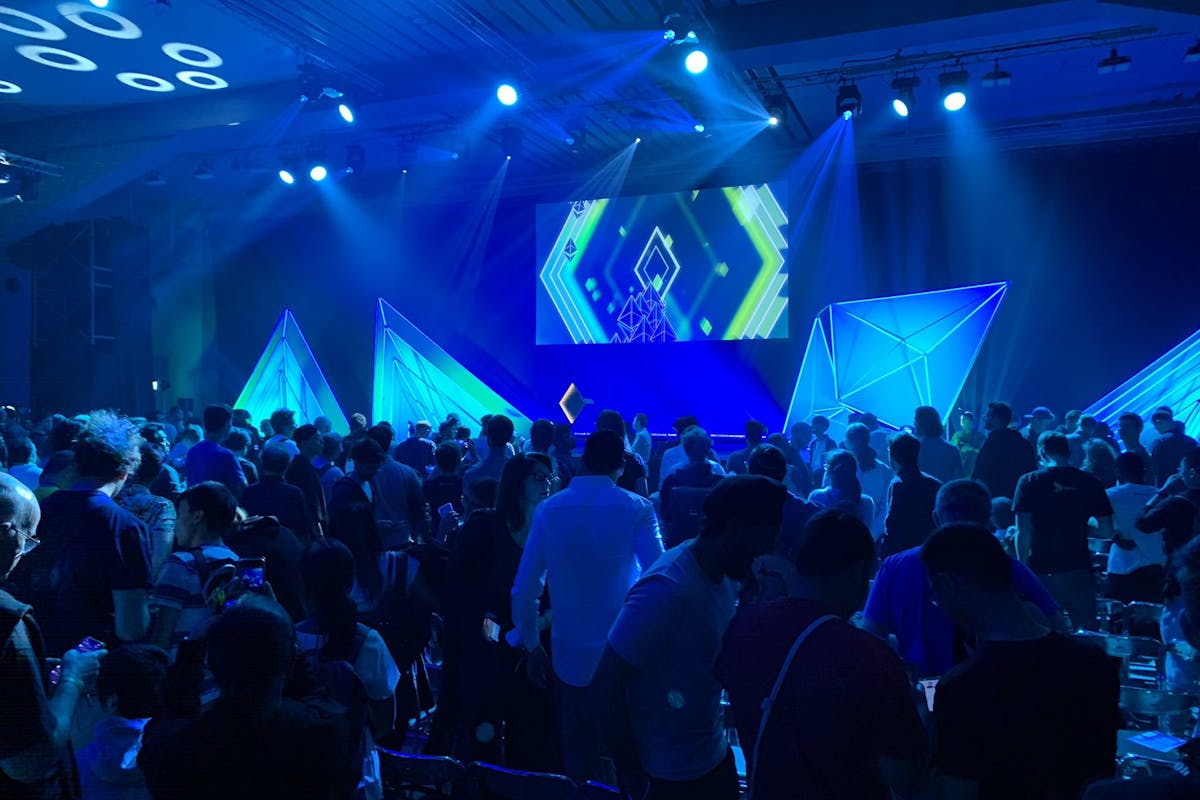 Caption: The Bon Odori Closing Ceremony
The Bon Odori Closing Ceremony gathered everyone at the Devcon main hall for a night of socializing and badger dances. It was a great wrap-up to a week of knowledge sharing, community building, and project showcases. It showed the growth of the Ethereum community and a glimpse into the future of decentralized applications.