Stablecoin Survey Results
Curious and data-driven, we're always looking forward to new challenges and solutions here at OmiseGO. Data is crucial to making well-informed decisions, whether in the engineering and design process, or to increase performance and function.
To this end, our business development team carried out a survey this past May about stablecoin usage in daily life. 2018 was a big year for stablecoins and we wanted to learn more about what our users think of this asset class beyond volatility minimization. What are their concerns and fears regarding stablecoins? Is there a preferred stability mechanism or fiat-pair? What important features do you look for in a stablecoin?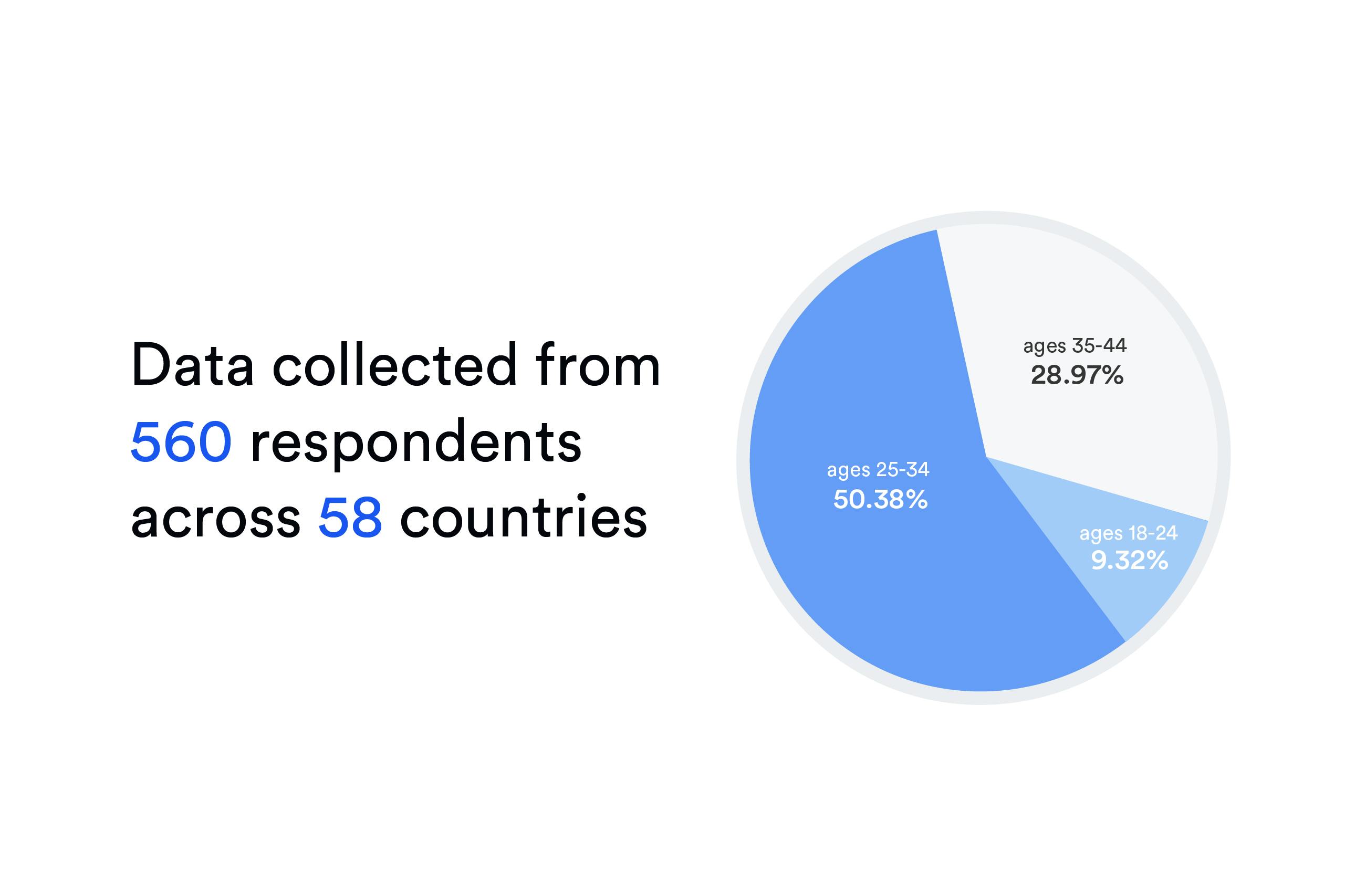 To answer these questions, we collected data from 560 respondents across 58 countries with 50.38% of respondents falling between 25-34 years old, 28.97% between 35-44 years old, and 9.32% between 18-24 years old. 
Report back on findings
1) An overwhelming majority of crypto users are familiar with stablecoins and use it as a means to seamlessly move between investment positions.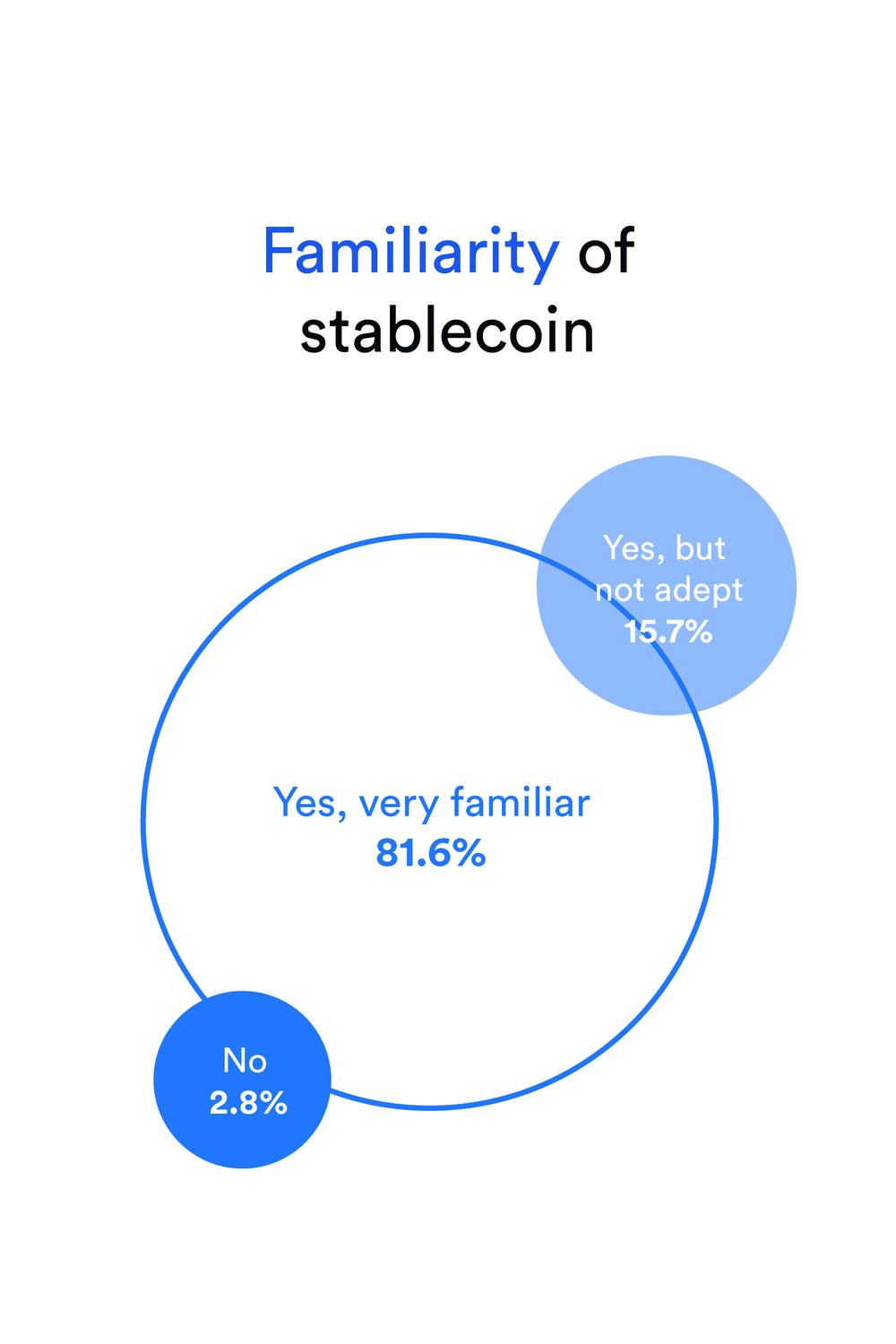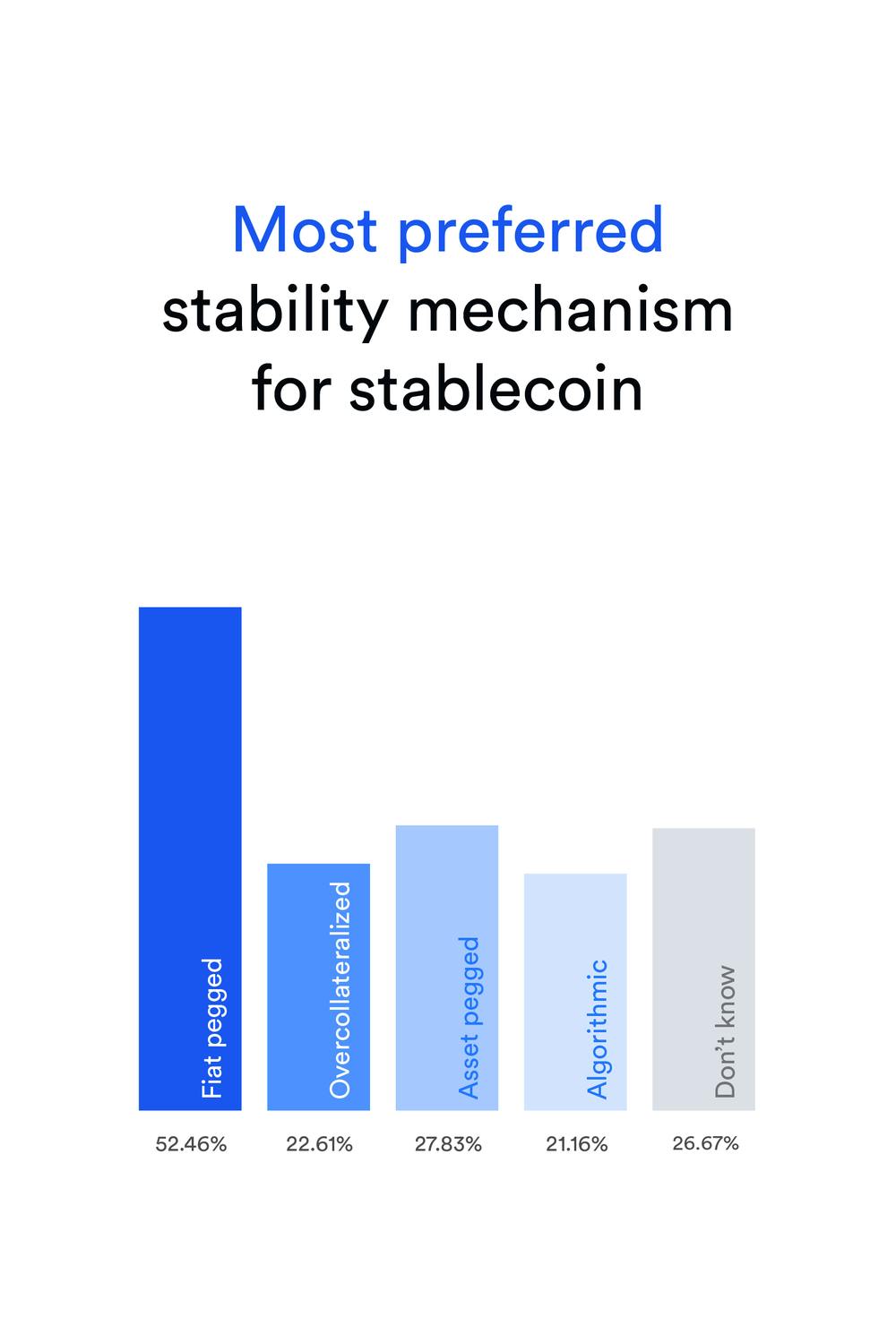 81.59% of users said they are very familiar with stablecoins and 15.66% said they have heard of the asset class before. Of those who are familiar with stablecoins, 52.46% prefer fiat-pegged stablecoins, 27.83% prefer asset-pegged stablecoins, and 22.61% prefer over-collateralized stablecoins. 
While algorithmic stablecoins have raised more funding than traditional asset-backed stablecoins, there are more on-chain and off-chain asset-backed stablecoins in the space (Source: Blockdata's stablecoin research and Blockchain.com stablecoin research). Because asset-backed stablecoins are typically expected to work in tandem with an accounting firm and redemption parent, in addition to releasing a quarterly or annually transparent audit, they are generally more trusted than algorithmic stablecoins.
2) Beyond price stability, users look for accessibility (ability to purchase a stablecoin in their local currency and in their preferred exchange), transaction efficiency, and strength of fiat in a stablecoin.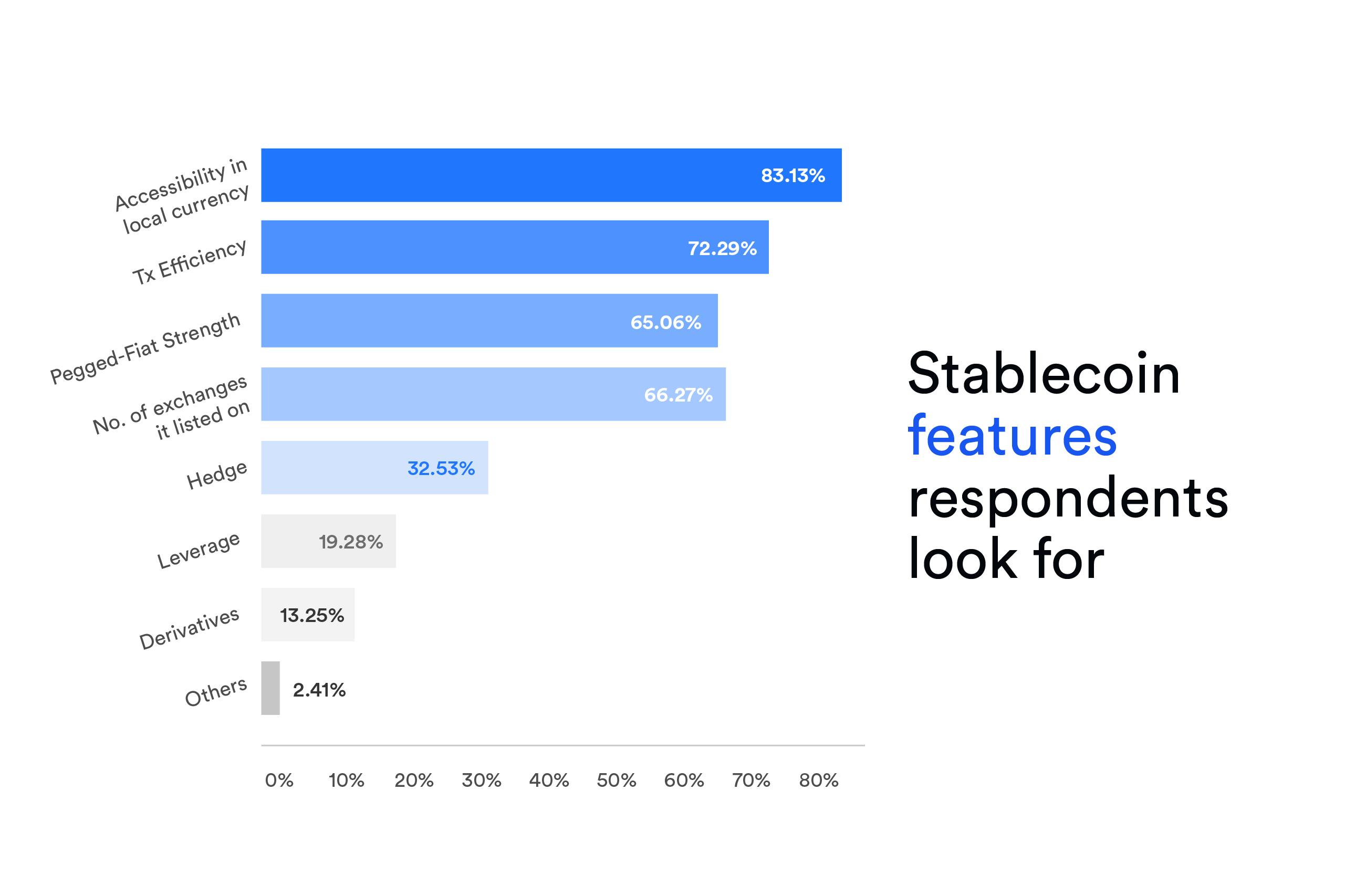 3) As with cryptocurrencies, the biggest perceived risks are technical and regulatory. 
28.92% of respondents fear that stablecoins stand a chance of failing. Examples such as Tether and Basis demonstrate that stablecoins remain at risk, whether in centralization or trust in counterparties. Balancing centralization with censorship resistance.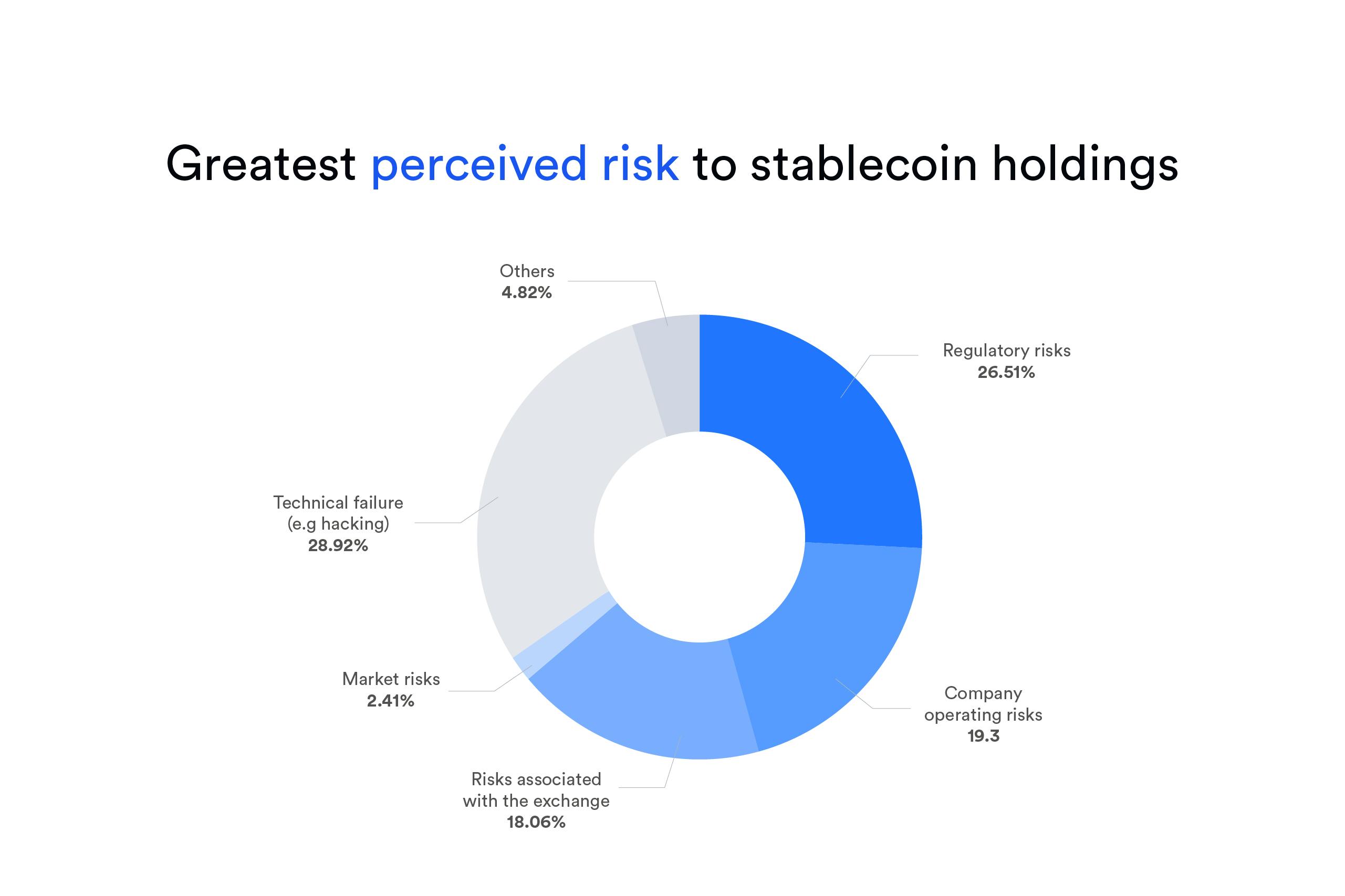 The past couple of years have witnessed a dramatic growth in cryptocurrencies but many legal authorities are still playing catch-up. Due to geographic localization, different countries have different securities, KYC, and AML laws. As such, the question of whether or not a coin or token falls under the regulatory purview of the Securities and Exchange Commission (SEC) remains. This is reflected in our survey results where 26.51% of respondents believe some time is needed before a regulatory framework can be implemented. We are wary of this and have taken steps in the regulatory front: our CEO Vansa Chatikavanij recently joined the first meeting of the Global Blockchain Council (convened by the World Economic Forum) to discuss this topic. You can read her thoughts here and her answers to queries on regulation here. We are also joined by Tipsuda Thavaramara, former SEC Deputy Secretary-General, who is our regulation and compliance advisor. You can listen to her views on how regulators approach decentralized platforms here.
Conclusion
Based on our survey results, a majority of crypto users have exposure to stablecoins and a demonstrated interest in this asset class. Stablecoins are an attractive cryptoasset for volatility resistance as well as capital gains and dividend return. However, regulatory and technical concerns still exist. We believe there is a large area for improvement, especially in the regulatory landscape as was shared during our recent AMA on regulations.
We're keeping a close eye on this financial experiment, including its possible ramifications on financial systems, its role as a medium of exchange, and the extent to which it achieves mainstream adoption.